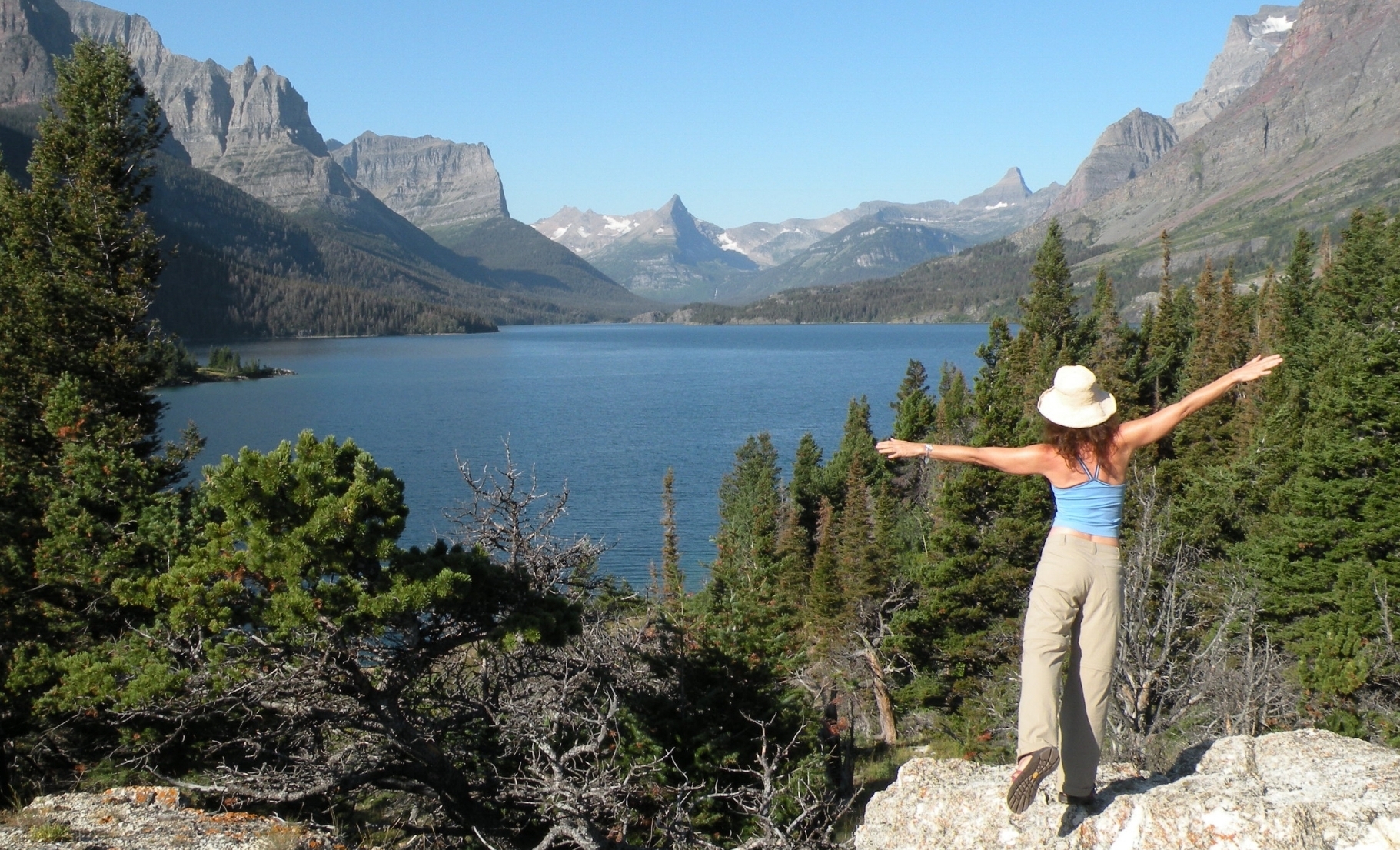 Move with freedom. Move with enjoyment!
"Cris is like a harvester: she brings in all the best information out there. She filters out what isn't useful, and teaches us the rest."
--Barbara Friedman, client for 20+ years
I love to teach people how to move with freedom, ease, and enjoyment, especially people who think they are "too old" or "out of shape". The reward of seeing my students change, grow, and blossom has continued to motivate me for more than 30 years. I teach both private sessions as well as groups.
When working one-on-one, my goal is to discover what will work best for YOU: not everyone loves Yoga, after all, and Pilates isn't everyone's cup of tea. But by drawing on my extensive background and continuing studies, I am able to pick and choose from among diverse exercise styles, and apply the ones which will best enable you to reach your goals.
Incorporating your feedback, I will design a customized exercise program for you, and meet with you as often as you choose as you learn to integrate the new exercises into your life. Most private students find it is best to meet 2-3X a week, at least at first.
In group classes, I encourage a relaxed, supportive and non-competitive atmosphere where learning and growing is a joy. (See "Group Classes" below for details of classes currently offered.)
- Increase strength.
 
- Reverse muscle atrophy.
 
- Enhance flexibility and range of motion.
 
- Improve balance.
 
- Build bone density.
 
- Achieve beautiful postural alignment.
 
- Cultivate energy and vitality.
 
- Prevent or recover from injury.
 
- Build confidence.
 
- Sharpen mental clarity.
 
- Reduce stress, depression, & anxiety.
 
- Move with grace, ease, and coordination.
 
- Support recovery from unwanted habits.
The Healing Art of Qigong
Free and open to people of any age and background, including total beginners, this moving meditation class teaches the flowing, relaxing and revitalizing Qigong exercises which have been proven to help strengthen our bodies, immune systems, and emotional well-being while increasing flexibility and comfortable range of movement in the joints.
Classes have been offered at the Millbrook Free Library, MIllbrook NY, and Riverside Park, NYC. Check here for announcements of future group classes.
Employee & Corporate Classes
A great way to build team work, encourage communication, lower work place stress, and stimulate creative thinking: offer your employees the bonus of an in-house exercise class. One of my most successful programs!
Exercise is a great way to refresh and revitalize, either during the lunch hour or after work. Besides obvious health benefits, studies show it encourages mental flexibility and imagination, too.
I offer on-going classes in the exercise style of your choice: Yoga, Qigong (aka "Moving Meditation"), Mindful Strength and Flexibility, or a mixture of all three.
I also offer one-time, special events, such as the Qigong class pictured above in Central Park, NYC, for the annual meeting of bi-coastal employees of a national magazine.
References for this program are available from the C.E.O of a company who offered this bonus to his employees twice a week for over 8 years.
The Tai Chi of Flexibility
This class combines Eastern Qi based flow with Western corrective exercise. Based on the ancient "Silk Reeling" technique, it teaches a stress-free way to mobilize stiff or achy joints and relax - lengthen tight muscles. In all my years of study, moving and teaching, I have found this to be the absolute best way to get flexible. It feels great, too: you don't have to suffer to get flexible! Indeed, your body will probably respond much more quickly to this unforced, flowing, breath-ful approach.
"I am so glad I decided to work with you after my hip replacement surgery. I'm definitely moving better now: all my friends have noticed the change. I'm not so afraid to go out and walk, or to climb stairs. And my balance has improved so much!"
-- Sue Ellen Rittmaster
"I love how young women come up to me on the street, give me a hug, and say 'Wow, you look great!'"
-- Mr. E von S
"I feel like I'm reminding my muscles how to do what they used to be able to do."
-- Kitty La Perriere
"When you get older, you start to hurt. You can't do what you used to be able to do, and feel betrayed by your body. So you start to deny your corporeal self. Of course, this just makes things worse. What Cris is good at, is giving you the information you need in order to feel competent. You increase your body awareness, learn how to get tuned in again. Once you feel competent, you begin to regain confidence. You go from fearful, to competent, to confident. Plus, I always, always feel better after I work out, and that keeps me coming back. She makes exercise almost as much fun as eating!"
-- Zanne Stewart
 
"One of the biggest advantages for me is that you accommodate my schedule. You fit into my life. That makes an enormous difference! One of the most stressful parts of living here in New York City is getting to places on time. You remove that problem."
-- Serita Winthrop
"You aren't just good to me, you are good for me. And four is twice as big as two!"
-- Miriam Weber, age 94!
Cris Caivano, M.A.
I am an exercise/movement therapist, personal trainer, certified Qigong instructor, and author. Originally trained in classical ballet and modern dance, I attended SUNY Purchase as an undergraduate. After receiving my bachelors degree in 1978, I joined the Continuing Education faculty there, teaching jazz dance for the next 11 years while also choreographing and performing in NYC.
After receiving my masters degree in Dance Education from Columbia University in 1989, I refocused my work, studying dance therapy at the Laban Institute in London. I then created and ran dance/movement therapy programs at two psychiatric hospitals in Sacramento, CA. After returning home to NYC in 1991, I developed my current practice which specializes in people over 50 years old, but is appropriate for people of all ages.
During the past 15 years I have focused on incorporating Tai Chi and Qigong into my teaching repertoire. I hold a level 4 certification from the Santa Cruz Chi Center, under Lee Holden, and continue my studies whenever possible with Mingtong Gu, Robert Peng, Roger Jahnke, and Chungliang Al Huang.
Based on more than 35 years of study and teaching experience, I am dedicated to revealing to my students that it is never too late to learn to move and feel better...once you understand how to do it.
Are you a physical therapist?
No, I am a movement specialist, with extensive training in anatomy and bio-mechanics and over three decades of teaching experience. If you have completed your physical therapy but feel you need more help in your recovery, I will create a program to help you safely continue with your rehabilitation based on your goals, my knowledge of the exercise approaches available for you to explore, and which movement styles you find most motivating.
Note: It's always a good idea to check with your doctor before undertaking any new exercise program, especially if you are currently in treatment for a medical condition. With your doctor's or p.t's permission, I will coordinate what we do with their guidelines.
Why wouldn't I simply go to the gym?
I specialize in working with people who say, "I hate going to the gym!" Maybe they feel bored by the repetitive nature of gym work-outs, or are put off by the lack of privacy. Often, they are simply too busy to travel to the gym, or were disappointed by their lack of results in the past. My students appreciate the customized attention they receive during our sessions, which enables them to progress more quickly toward their goals.
Can I get a good work-out from doing mindful exercise?
You bet! I would argue that mindful exercise is the only way to go, if you are serious about transforming your state of health and fitness. Mindfulness, by its nature, enables you to work smart, not just hard. On the other hand, exercising in an unconscious, habitual way, rarely brings good or lasting results. Learning to exercise with mindful awareness will transform your out-look as well as your muscles. It's very motivating, too. My clients and I truly enjoy working together; we have fun and we get results.
How quickly will I notice results?
That depends on the results you are seeking. It is possible to learn how to reduce stress in the time it takes to draw 8 deep, slow breaths. In about 5 minutes I can teach you a simple technique which, if you practice it, will make standing up from a low chair easier. Changing habits you have held for 40, 50, or 60 years, however, takes longer. Exactly how much longer will depend on how consistently you work at it. Most of my students feel a difference after just one session, and continue to improve for the duration of our time together.
How do you work with older people?
"Gentle but consistent wins the day" and "No pain, no pain" are two of my favorite expressions. The second is not a typo, but rather my philosophy when working with anyone, really, but especially with older clients. Discomfort is a good guideline for identifying problems, however pain should be avoided at all costs. It is NOT necessary to suffer in order to get stronger and healthier.
I am extremely respectful of each person's comfort zone and encourage everyone to progress at their own speed, with my guidance and support. Interestingly, my dance background, with its emphasis on alignment, balance, breathing and flexibility has applied almost seamlessly to my work with older people, who are dealing with similar issues.
Whatever our age, we all must face the fact that, given the medical advances of our century, we will live much longer than our predecessors. Research points in a vivid and compelling way toward incorporating exercise into our daily lives as one of the most powerful tools we possess for enabling ourselves to live in comfort, health, and independence. The sooner and more consistently you bring more movement into your life, the better your results will be. As a baby boomer myself, I live and teach with this in mind, always.
Is there ever a time when its too late to begin working on exercise/movement therapy?
Absolutely not; this is the subject of my book Strength Training For Everyone (Dover Press in January 2018). We humans have amazing powers of regeneration and self-healing. This process slows as we age, it's true, but doesn't end until we die. In fact, some fascinating studies have recently proven that even men and women in their 90's can build muscular strength in as few as 8 weeks. We are meant to move. Many of the physical problems older people suffer are the direct result of inactivity. You can continue to grow and change no matter how old you are, once you understand how to do it.
Strength Training, Staying Fit & Fabulous
Originally titled Strength Training Over 50, Stay Fit and Fabulous (MQ Press, London, 2005) and published in 6 languages, Dover Publications will re-publish my book in January 2018 under the new title Strength Training, Staying Fit & Fabulous.
From the original 2005 reviews;
" A Rapidly growing senior population needs quality information on how to stay healthy and fit longer. Caivano provides just the thing, combining her broad knowledge of dance and movement therapy training in this exceptional strength-training guide for men and women over 50. This sensible and motivating gem of a book is highly recommended for all public and academic libraries. "
--Library Journal (NY), August 26, 2005

" An expert in movement therapy, author D. Cristine Caivano offers a thorough and well-illustrated guide that makes strength training seem (gasp!) fun! Strength Training Over 50 is suitable for men and women, those who are already physically fit, as well as those who are out of shape, injured, or just plain not motivated. Added Bonus: The models used in the how-to photos are over 50 themselves and look quite fabulous, providing just the motivation to get started. "
--Bookpage, January 2006
For more information or appointments contact me at:
cris@criscaivano.com
Please join me on:
Facebook - Cris Caivano Exercise/Movement Therapy
and
Instagram - CRISCAIVANO
When scrolling, if navigation menu is not visible, return to home page at the top to select "Video" to access the video post section.